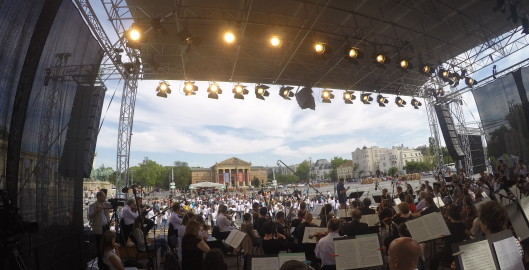 After an outdoor televised concert on Budapest's "Heroes Square" (Hősök tere) last week I'm off with the BFO to Montevideo, Buenos Aires, Sao Paolo, and Rio de Janiero. After the tour is over I will travel to Salvador, Brazil to give a masterclass at NEOJIBA http://neojiba.org/en/ a very exciting youth orchestra project!
I am very happy to announce that I will be a featured artist at the Projeto Bone Brasil trombone festival http://www.projetobone.com.br/ July 6-11th. I hope to see many of you there and meet some old friends and new! Please check out the website, there is a lot happening down in Sao Paolo!
…and THEN I might just take a bit of vacation. Maybe.